Self Catering
Cook for yourself from the comfort of your villa.
All villas are equipped with private kitchens.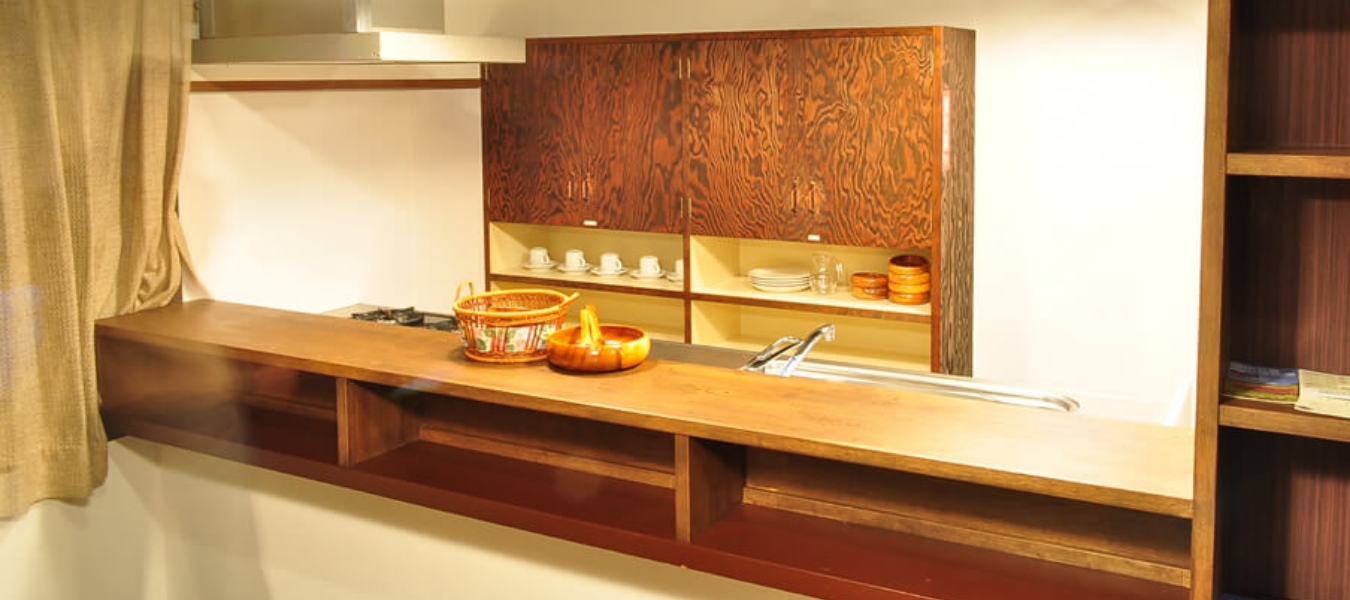 Facilities
All villas provide a refrigerator (empty), electric kettle, microwave, toaster, rice cooker, cooking utensils (cutting boards, knives, pots, pans, colanders, bowls, etc.), dish soap, sponges, glass cups, coffee cups, tea cups, bowls, plates (large and small), rice bowls, teapots, chopsticks, etc.
※Hot plates and earthenware pots are available for rent.